Building An SEO Blog; The Basic Steps for Content Creators
Updated: Aug 17, 2022
Writing blogs can be a great way to generate visits to your website, but there are steps that you need to take to ensure that Google can understand what it is you're trying to accomplish. It's not only the content that's important (although it is vital). The way you lay out your blogs can be the difference between ranking on Google or being lost in the mire of other sites.
Today I wanted to go through the basic steps you need to take to ensure your blogs are standardized so your readers can read your content clearly, and your blog has a higher chance of ranking on search engines.
Setting your blog out with a great title, a quick introduction, and a target snippet (that's bolded) is vital to writing an SEO blog. So that the reader can see what they're going to get from your article, the use of headers such as H2s and H3s will give your blog a fighting chance of ranking on Google. After that, it's up to your content to dazzle your reader.
The Main Steps to Follow for an SEO Optimized Blog
I'm going to cover each step and try to provide links to any relevant sites that can help you on your way to creating a great blog that can rank for SEO on Google. Once you've completed the steps, your article will look cleaner and more accessible for readers to follow; after that, it's all about getting the correct meta description and showcasing your blog on multiple platforms.
The main steps to follow are:
SEO optimized title.

Introduction - with keywords.

Answer paragraph - including an answer target in bold.

Segway from the answer into the main content.

Subheadings - H2 formatted for the reader and Google - H3 after H2s.

Links to other sites or resources.

Images are important for SEO blogs.

Conclusion - including keywords.
SEO Optimized titles
Unsurprisingly, an SEO blog has to have a solid title, preferably one that includes the keyword you're targeting for your blog post. A great title can be the difference between a successful blog and one that no one finds on Google. Until you publish, don't be afraid to change your title, you may find the blog evolves from its original topic into a whole new idea.
I use Sharethrough and Seopresser to test out my blog titles; Sharethrough has a scoring system for the quality of your title that's fun to play around with. Both resources are free to use and can really help a new writer get to grips with just how important a blog title is. Make your title relevant, and preferably include the keyword your blog is targeting.
Introduction paragraph - with keywords




Your introduction is important not just to engage your reader to keep them interested but also for Google to recognize that your article is both SEO friendly and conforms to its expectations. You want your introduction to be long enough to keep someone's interest but short enough to not overwhelm.
Fitting keywords into your introduction is important, but don't overdo it. SEO should be organic; bombarding a reader with keywords makes for poor reading material. You'll be able to repeat your main keyword, plus any others that you hope Google will rank, inside the blog's main content.
Answer paragraph - including a featured snippet


If you're wondering what a featured snippet is, it's an answer box that sits inside your blog to quickly answer a specific question or issue. For example, if someone is Googling a question for "How to pass your driving theory test the first time," and your article is written to answer exactly that, your feature snippet would be a very short answer to that question, in bolded font.
To pass your theory test the first time, it's important to understand the highway code. Memorize the highway code in preparation for the theory test, and ensure you take the practice tests as often as possible.
The above example of a featured snippet covers the answer quickly and succinctly and is displayed in bolded font to draw the reader's eye to it. Putting a featured snippet inside your article will improve SEO and is often the first piece of your article that shows up on Google.
There are several types of featured snippet to consider, and the type you use will depend on the article you're writing. There's a definition snippet; these often solve a "how to" or "what is the best" question.
You can also use a list or a table in your blog and use that as the featured snippet. Someone looking for a recipe online could find your blog due to your use of a list that explains the steps you'd take to make that meal, for example.
Segway from the answer into the main content.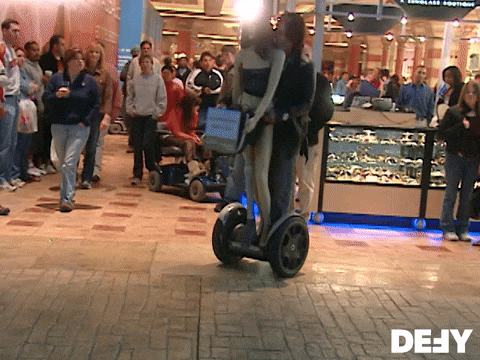 Your answer paragraph should seamlessly transition into your article's main content; ideally, you should at least have some H2 headers ready for populating at this point. I find having a framework to move into allows me to write clearer content; nothing is set in stone anyway. You can always change a header's title at a later date when you do a final edit.
An answer paragraph that identifies the problem or query, touches on a reader's pain point or desire, and then gives the solution, or at least hints that reading on will provide one, is an ideal starting ground for the article. Read on to see what your blog needs to have to make it SEO compatible (see what I did there? Segway baby!).
Subheadings - H2 formatted for both the reader and Google






Google loves an article that's got clear paragraphs and headers; it ticks the Google-web algorithm boxes and makes reading your blog much easier. The title header for each of the sub-sections of your blog should be in an H2, and if you need to use more sub-headings, then anH3, H4, and so on are to be used.
Why do you need to use H3s?


Further use of the correct structure within your blog is important; SEO shouldn't be about making Google happy; that should be a byproduct of your blog being formatted in the correct way.
Once you're used to writing in this way, you'll find your SEO comes on in leaps and bounds, your writing speeds up as you've got a template to follow, and the site visits will increase over time.
Links to other sites or resources




A good blog should have well-defined links to relevant resources or products; don't overpopulate your blog with affiliate links; sometimes less is more. Google can spot a blog that's saturated with affiliate links, and let me tell you, it doesn't like it one bit.
By all means, link to a product you've reviewed or to other sites that can help your reader; they'll be grateful for it. As an example of this, I would suggest you use the Hemingway App and the webfx readability tool to ensure your blog is concise, readable, and easy on the eye.
Images are important for SEO blogs






Finding the right images for your blogs is massively important; not only does it break up a page of text nicely, but Google can spot an image inside your blog, and google likes images. It also likes YouTube videos inside your blog, so if you're a YouTuber, embedding one of your relevant videos on your site can boost its SEO ranking enormously.
Don't steal images; there are plenty of free sites where you can find great pictures that can add to your site's look. I love both Unsplash and Pixabay, but have a browse online; there's a wealth of resources available. Strategically placed images in your blog are important for SEO, so don't be tempted to leave them out.
A how-to guide could utilize screenshots, screen recordings, or anything you can think of. One great free tool that's already on Windows is the Snipping Tool, which allows you to cut out sections of your desktop view. Using the Snipping tool could be a great help with a step-by-step guide on doing something.
Conclusion - including keywords






Your blog is now a masterpiece of structured writing; Google loves the formatting you've used, and there is a smattering of well-placed, organic keywords in the blog to help with ranking your article.
Google is happy, the reader is happy, and your site is hopefully getting more hits. It's obviously not that simple; otherwise, everyone would be ranking on page one of Google.
A well-written conclusion to a blog is vital; it's a recap of everything you've written, a nice pointer to further reading on your site, and a CTA (Call To Action). A summary of what the reader can do next ties off the blog nicely.
Perhaps your blog was a how-to guide or a product review; if that's the case, where can they source further information or products?
Your CTA should encourage the reader to do something, even if it's as simple as signing up for your newsletter or receiving a notice the next time you post. Perhaps you've promoted a product as part of an affiliate marketing site, so why not give the reader one final chance to go and buy it?
I hope you found this blog helpful; if you're just starting out as a content writer or you're looking into getting into affiliate marketing, your blogs are your lifeline. Getting SEO right from the beginning will improve your chances of success, though it's a process that takes time to learn.
Next week, we're going over the back-end SEO that you need to know, so subscribe to creatorsresources.com today!